The Master
March 8, 2012 - Author: Amy - 27 Comments
I'm going to start with showing you this picture, yet again.
I still don't have a source, but I feel like it's Pottery Barn, yet can't find it.  Sorry…
Thanks to this picture, I have an actual vision for at least one room in the house.  I'm totally winging it on the rest.
Yesterday, I showed you the wall color in the bedroom. 
Today, I'm going to show you a few of the accessories I've gathered to complete the look! 
My sweet D did an ah-mazing job with the headboard.  You might remember we picked up several reclaimed mantle pieces for next to nothing.  Here are a few before pics to remind you of what they looked like.  Pretty, but not what I was after.
So D sanded, kilzed, glazed and rubbed until he ended up with this.
That D, he's pretty handy to have around.  I think I'll keep him. 
Sidenote: His best friend's 9 year old daughter called me the other night to chat about their new house that is getting some fixing-upping before they move in to it, and she informed me what a lucky girl I am to have her Uncle D because if I ever have electrical problems, he's already there with his truck to fix it for me (he's a railroading man now, but was an electrician in a former life).  And that it's a good thing too, because electricians cost, like, $50 to fix your stuff!  Hahaha!
Second sidenote during that same conversation: I sort of work in the medical field and a new piece of my job has included brief appearances on TV.  Of which, she watched one and informed me that Influenza was a really boring topic to talk about. 
Oh, from the mouths of babes…  ha!
But back to my bedroom.  We wired the room to allow us to hang two chandeliers on either side of the bed.  We considered going all old world crystal, because I love the mix of glam and frill with old and rustic, but decided to play it safe for now and I think I can maybe add my own baubles later if I decide I want them.
I have just a plain white down comforter now, but decided I wanted the bed to look extra super fluffy, and wanted some detailing on the comforter itself, so in addition to the down comfortor I plan on using, I went to Sears and brought this home for $101 on sale.  (Hey Sears, $101?  Really?  What happened to the good ol days of $99.99?)  D will hate the double comforter thing because he gets all hot and sweaty when he sleeps, but I think It will be so comfy.  And it will look awesome on those 7 days a year that I make the bed!
I've got my eye on this here bedskirt, but I haven't pulled the trigger yet.  Since we're not going to be using our current bed frame, we will need to buy a new one and I'm not sure yet what height I need.  But I'm thinking the higher, the better!
I found it on o.co
The last little detail I have so far is a couple of throw pillows I picked up at Walmart for like $15 each.
Preeeeeetty….
And now I've set my sights on a corner of the room that will need some filling upping. 
(via)
~drool~
Linking up D's headboard here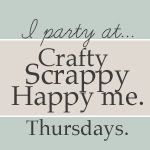 Categories: Home Goods - Tag: Hey Sears, Pottery Barn, Sidenote His, TV